FOR IMMEDIATE RELEASE: August 1, 2017
CONTACT: Jo Bradley, Chief Executive Officer
Vermont Economic Development Authority (VEDA)
802-828-5627
VEDA PARTNERS WITH RDCs TO BOOST REGIONAL ECONOMIC DEVELOPMENT PROJECTS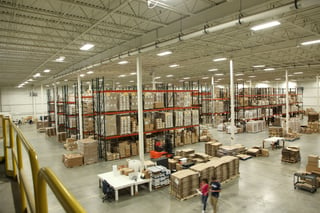 Montpelier, VT – The Vermont Economic Development Authority (VEDA) has approved nearly $6.6 million in financing to support several important economic development projects undertaken by Regional Development Corporations (RDCs) throughout the state.
"VEDA works in partnership with our state's Regional Development Corporations (RDCs) every day to make facility investments and help create jobs in the local and regional economies of Vermont," said Jo Bradley, VEDA Chief Executive Officer. "In the last three months, VEDA approved financing that will help projects coordinated by regional development officials in Franklin, Windsor and Rutland Counties move forward -- expanding, revitalizing and retrofitting production space for companies that are creating jobs for Vermonters."
Several manufacturing expansion projects were approved for financing assistance through VEDA's Local Development Corporation Loan Program. This Program provides financing to nonprofit local and regional development corporations to build facilities for lease to identified eligible tenants, or to plan and/or develop industrial parks. Four of the projects recently approved by VEDA -- two in Franklin County, one in Windsor County, and one in Rutland County -- total $33 million, with VEDA funding nearly $6.6 million through this program. They are:
• Franklin County Industrial Development Corporation (FCIDC) for Peerless Clothing International, Inc. (PCI), St. Albans -- VEDA approved $5 million in financing to help FCIDC expand existing warehouse and distribution facilities in the St. Albans Industrial Park that have been leased to Peerless Clothing International, Inc. (PCI) since 1993. The three-phase project will also include construction of additional new space for the company. PCI is the U.S. distribution arm of Peerless Clothing, Inc., founded in Montreal in 1919 and now the largest supplier of Canadian-made and imported men's tailored clothing to most major department and specialty store retailers in the United States. Upon completion of the project, PCI will have a total building footprint of more than 282,000 square feet in the St. Albans Industrial Park. The PCI facility in Vermont currently has 341 full-time employees, a number expected to grow to 414 within three years of the expansion project. An additional 200 to 250 temporary employees also work at the facility; and
• Franklin County Industrial Development Corporation (FCIDC) for Vermont Precision Tools, Inc., Swanton – VEDA approved an $850,000 participation in a People's United Bank loan to help FCIDC expand its existing multi-tenant Swanton facility by constructing 17,000 square feet of additional manufacturing space for Vermont Precision Tools, Inc. (VPT). This expansion brings the facility to a total of 107,000 square feet. VPT is a manufacturer of high-grade precision ground tooling. Established in 1968 in Swanton, it has been manufacturing machine tools for various industries, including but not limited to aerospace, automotive, die casting, injection molding, medical tooling, stamping and tool and die. VPT has been leasing space at the FCIDC project building since it was constructed in 2005. The company has 233 full-time employees, a number expected to increase to 258 within three years of the project.
"FCIDC has had a long and successful partnership with VEDA," said FCIDC Executive Director Tim Smith. "VEDA's lenders and staff are friendly, easy to work with, and willing to look at a project from a variety of angles with the goal of finalizing a loan package that is the best fit for all involved."
• Springfield Regional Development Corporation (SRDC), Springfield - VEDA approved $625,000 in financing to help SRDC begin Phase I of their two-phase redevelopment of the former Bryant Grinder building located in Springfield. The project will bring an empty, deteriorating building back into productive use. The VEDA loan funds will be used to renovate the south end of the building, an area of about 35,000 square feet, to prepare it for future occupancy. "VEDA has always understood the importance of assisting development corporations with the construction and maintenance of spaces for local businesses to grow and expand," said Bob Flint, SRDC's Executive Director.
"SRDC values its strong relationship with VEDA, which provided business infrastructure financing for our various projects. Working together, we have been able to find ways to make things happen, resulting in business retention and growth in southern Windsor County."
• Rutland Economic Development Corporation (REDC), Rutland -- VEDA approved financing of $101,000 to help REDC replace several sections of the roof on the 44,000 square-foot building it owns in the Cold River Industrial Park. The building is the former Qualitad facility that REDC acquired in 2004 with the assistance of a $792,000 VEDA loan. Ellison Surface Technologies, a sophisticated aviation parts manufacturer, now leases approximately 36,000 square feet of the facility.
"VEDA has helped us maintain our building at 112 Quality Lane in Rutland for many years, which REDC has leased as incubator space to help businesses grow and create jobs," said Tyler Richardson, Assistant Director of REDC. "Recently, we offered space in the building to The MINT, Rutland's Makerspace. The MINT is already helping entrepreneurs and small businesses take advantage of the shared space and equipment to design and prototype products, and it promises to be a significant economic driver in our region." Richardson added The MINT will be holding it's official grand opening on August 12th.
About VEDA
The Vermont Economic Development Authority (VEDA) is Vermont's economic development finance lender. Created by the Vermont General Assembly in 1974, VEDA's mission is "to contribute to the creation and retention of quality jobs in Vermont by providing loans and other financial support to eligible and qualified Vermont industrial, commercial and agricultural enterprises."
VEDA offers a wide range of low-cost lending options for Vermont businesses and farms of all sizes, and the Authority's lending solutions are customized to each borrower's individual needs. Whether in the form of direct loans, tax-exempt bond issuance or loan guarantee support, VEDA's innovative financing programs help ensure that Vermont businesses and farms have the capital they need to grow and succeed. VEDA most often lends in conjunction with banks and other financing partners, helping to stimulate economic development activity in Vermont.
Since inception, VEDA has provided over $2.288 billion in financing assistance to thousands of eligible Vermont entrepreneurs, manufacturers, small businesses, family farms, and agricultural enterprises. VEDA has five offices throughout Vermont – in Montpelier, Burlington, Middlebury, St. Johnsbury and Brattleboro. For more information about VEDA, visit www.veda.org or call 802-828-JOBS.
-end -