Montpelier, VT – The Vermont Economic Development Authority (VEDA) today announced two newly elected members to its Board of Directors. Both Ted Foster of Vergennes and Tony Collier of Colchester attended their first Board meeting last week at VEDA's office in Montpelier.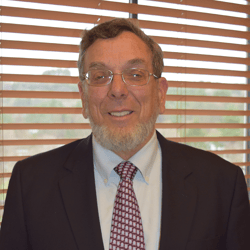 Ted Foster is a retired dairy farmer and co-founder of Vermont Natural Ag Products, serving as Treasurer at his family's 1,700 acre, 500 cow farm for over 40 years. Throughout his career, Foster worked with a number of Vermont agricultural boards and organizations, including the Dairy Herd Improvement Association, Council of Dairy Cattle Breeding, Eastern Artificial Insemination Cooperative, Genex Cooperative, Champlain Valley Farmer's Coalition, the Northeast Council of Cooperatives Board and the Board of Yankee Farm Credit. He was also Vice President of the Vermont Farm Bureau and chaired the Dean of the College of Agriculture advisory board at the University of Vermont, where he graduated with a degree in Agricultural Economics. Foster also served as an officer in the United States Army and currently sits on the Vermont Dairy Producers Association Board of Directors and volunteers with the Vergennes Lions Club and the Vergennes Food Shelf.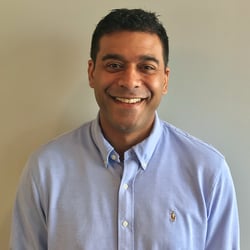 Tony Collier is a Champlain Valley native with a passion for entrepreneurship and over six years of sales and marketing experience with Silicon Valley technology startups. He is currently an executive with a software startup based in San Francisco. Tony graduated from Babson College with a Bachelor of Science degree in Business Management and was awarded the Diversity Leadership Scholarship. He was an NCAA DIII student athlete until concussions ended his athletic career. Tony helped lead the first ever coaches' concussion clinic as a player advocate with SLI, now the Boston University's Chronic Traumatic Encephalopathy (CTE) Center.
"VEDA is delighted to welcome Ted and Tony to our Board of Directors," said Cassie Polhemus, VEDA's Chief Executive Officer. "Their expertise in agriculture and technology are valuable skills for financing decisions at VEDA, in both the agriculture and commercial sectors."
Foster and Collier replace recently departed Board members John Snow and Will Patten.
"We thank John and Will for their years of service and are happy to welcome our newest members," said Thomas Gallagher, Chair of VEDA's Board of Directors. "I know they will both contribute to VEDA's Board with their diverse talents and experience in their respective fields."
About VEDA
The Vermont Economic Development Authority (VEDA) is Vermont's economic development finance lender. Created by the Vermont General Assembly in 1974, VEDA's mission is to contribute to Vermont's economic vitality by providing a broad array of financing programs to eligible businesses that create jobs and help advance Vermont's public policy goals.
VEDA offers a wide range of low-cost lending options for Vermont businesses and farms of all sizes, and the Authority's lending solutions are customized to each borrower's individual needs. Whether in the form of direct loans, tax-exempt bond issuance or loan guarantee support, VEDA's innovative financing programs help ensure that Vermont businesses and farms have the capital they need to grow and succeed. VEDA most often lends in conjunction with banks and other financing partners, helping to stimulate economic development activity in Vermont.
Since inception, VEDA has provided $2.5 billion in financing assistance to thousands of eligible Vermont entrepreneurs, manufacturers, small businesses, family farms, and agricultural enterprises.
VEDA has five offices throughout Vermont – in Montpelier, Burlington, Middlebury, St. Johnsbury and Brattleboro. For more information about VEDA, visit www.veda.orgor call 802-828-JOBS.
###