Montpelier, VT – The Vermont Economic Development Authority (VEDA) today announced Rhonda Shippee has been appointed to its Board of Directors. Shippee, now retired, worked at the United States Department of Agriculture (USDA) for 37 years, serving as Community and Business Program Director of USDA Rural Development for Vermont and New Hampshire.
"VEDA is pleased to welcome Rhonda to its Board of Directors," said Cassie Polhemus, VEDA's Chief Executive Officer. "Her experience managing financial programs and extensive knowledge of Vermont's rural communities are tremendous assets to VEDA's mission of providing financing solutions to commercial, agricultural and forestry enterprises."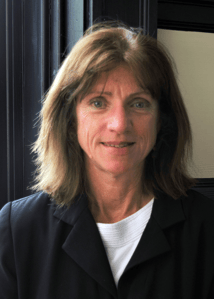 Rhonda Shippee was the past Community and Business Program Director of USDA Rural Development for Vermont and New Hampshire where she managed infrastructure loan and grant programs for rural communities and non-profit organizations and business development loan guarantees and grants. She retired in 2015 after 37 years and relocated from Calais to Morgan, VT where she enjoys biking, kayaking and hiking in the Northeast Kingdom. She is a graduate of Champlain College and the Snelling Center Leadership Program. In Morgan, Rhonda is an officer and active member of the Seymour Lake Association. In the winter she volunteers with the AARP Tax Aide Program assisting elders and low-income persons with their income taxes. She is married to Matthew and has three grown children and five grandchildren.
Shippee will attend her first Board meeting on July 26. She replaces Tammy Richards, who stepped down after six years when her appointment ended at the end of VEDA's fiscal year on June 30.
"The Board would like to thank Tammy for her many years of service and dedication to VEDA," said Thomas Gallagher, Chair of VEDA's Board of Directors. "We look forward to working together with Rhonda to guide the Authority into 2020 and continue providing lending options that support the healthy growth of Vermont's economy."
About VEDA
The Vermont Economic Development Authority (VEDA) is Vermont's economic development finance lender. Created by the Vermont General Assembly in 1974, VEDA's mission is to contribute to Vermont's economic vitality by providing a broad array of financing programs to eligible businesses that create jobs and help advance Vermont's public policy goals.
VEDA offers a wide range of low-cost lending options for Vermont businesses and farms of all sizes, and the Authority's lending solutions are customized to each borrower's individual needs. Whether in the form of direct loans, tax-exempt bond issuance or loan guarantee support, VEDA's innovative financing programs help ensure that Vermont businesses and farms have the capital they need to grow and succeed. VEDA most often lends in conjunction with banks and other financing partners, helping to stimulate economic development activity in Vermont.
Since inception, VEDA has provided $2.5 billion in financing assistance to thousands of eligible Vermont entrepreneurs, manufacturers, small businesses, family farms, and agricultural enterprises.
VEDA has five offices throughout Vermont – in Montpelier, Burlington, Middlebury, St. Johnsbury and Brattleboro. For more information about VEDA, visit www.veda.org or call 802-828-JOBS.
###