Montpelier, VT – The Vermont Economic Development Authority (VEDA) today announced Andrea Gagner has been appointed to its Board of Directors. Gagner is the Chief Executive Officer of 14th Star Brewing Company in St. Albans.
"VEDA is pleased to welcome Andrea to its Board of Directors," said Cassie Polhemus, VEDA's Chief Executive Officer. "Her leadership and experience building a successful Vermont company brings valuable insight to VEDA's mission, which is to provide financing programs that help our businesses and farms grow and create jobs."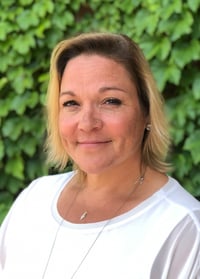 Andrea Gagner is the CEO of 14th Star Brewing Company, a craft brewery that has seen phenomenal growth in recent years. During her time at 14th Star the company has grown from three employees to 24, distribution in seven states and has gained a reputation for being a community conscious organization that regularly gives back to the veteran, brewing and local communities. A lifelong resident of Vermont, she holds an MBA with a concentration in Human Resource Management and sits on the boards of three charities. In addition to her work with 14th Star, she is a certified spin instructor and teaches numerous fitness classes, hosting Sweat & Sip bootcamps to benefit different charities regularly. Her two children and grandchildren are also in Vermont.
Gagner attended her first Board meeting this past Friday in Montpelier. She replaces Jane Sanders, who stepped down after her appointment ended at the end of VEDA's fiscal year on June 30.
"We all look forward to working with Andrea," said Thomas Gallagher, Chair of VEDA's Board of Directors. "The success of 14th Star is exactly what we want to see for businesses across the state and her experience will help ensure VEDA is providing the right financing programs for Vermonters."
About VEDA
The Vermont Economic Development Authority (VEDA) is Vermont's economic development finance lender. Created by the Vermont General Assembly in 1974, VEDA's mission is to contribute to Vermont's economic vitality by providing a broad array of financing programs to eligible businesses that create jobs and help advance Vermont's public policy goals.
VEDA offers a wide range of low-cost lending options for Vermont businesses and farms of all sizes, and the Authority's lending solutions are customized to each borrower's individual needs. Whether in the form of direct loans, tax-exempt bond issuance or loan guarantee support, VEDA's innovative financing programs help ensure that Vermont businesses and farms have the capital they need to grow and succeed. VEDA most often lends in conjunction with banks and other financing partners, helping to stimulate economic development activity in Vermont.
Since inception, VEDA has provided $2.5 billion in financing assistance to thousands of eligible Vermont entrepreneurs, manufacturers, small businesses, family farms, and agricultural enterprises.
VEDA has five offices throughout Vermont – in Montpelier, Burlington, Middlebury, St. Johnsbury and Brattleboro. For more information about VEDA, visit www.veda.org or call 802-828-JOBS.
###