VEDA: 40 Years of Helping Vermont Businesses Grow and Create Jobs
The Vermont Economic Development Authority's (VEDA's) unique public financing mission and its effective collaboration with private lenders and other partners over the years have enabled VEDA to contribute in critical ways to the sustainable vitality of Vermont's economy.
Since its creation by the Vermont General Assembly in 1974, the Authority has provided over $2.07 Billion in financing assistance to thousands of eligible Vermont commercial and agricultural businesses, helping them grow and create jobs.
Over a period of four decades, VEDA's financing innovations and investments have helped to stimulate Vermont's economy in an ever-changing world.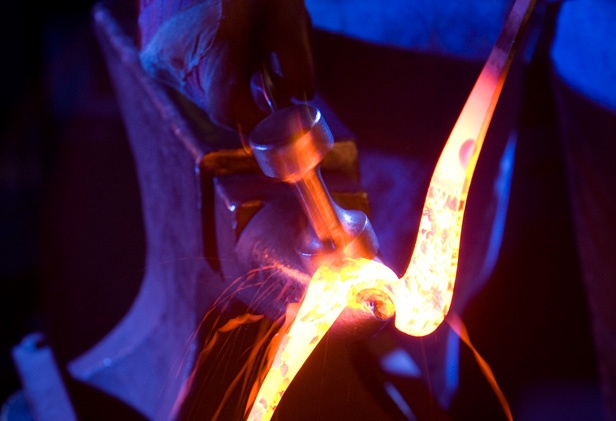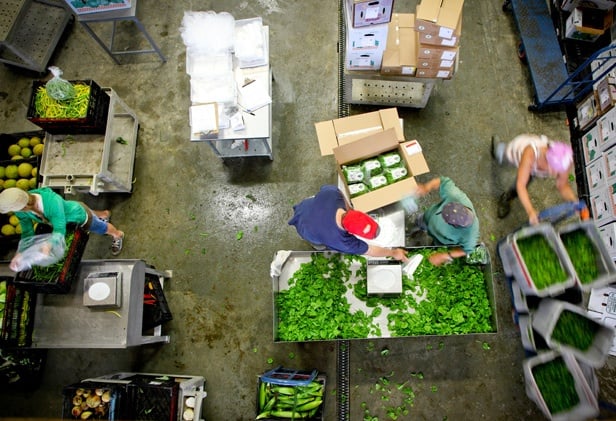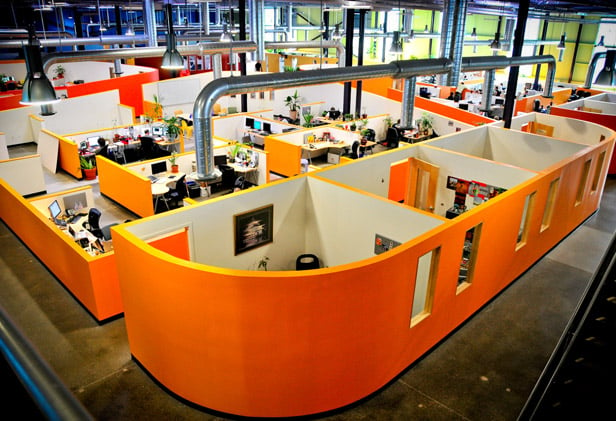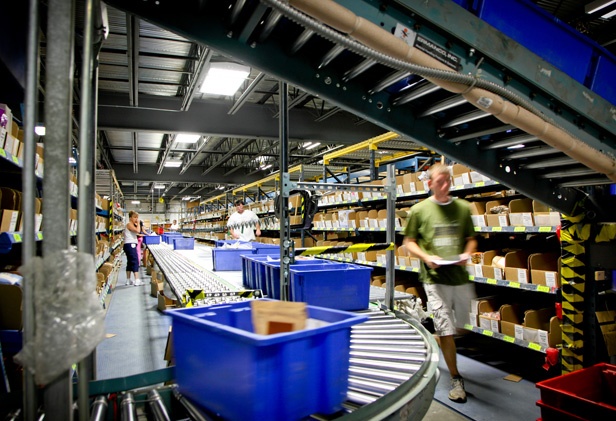 "Money Talks" – Business People Vermont – October 1, 2013
VEDA's wide net of assistance helps an eclectic array of endeavors
by Virginia Lindauer Simmon
"I think Vermont has so much to offer in terms of who we are and our way of life." – Jo Bradley
>> Read the rest of the article…
VEDA Financing Commitments by County 1975 – 2014 (in millions of dollars)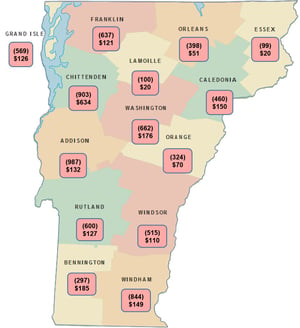 Before the Authority's formation, Vermont had focused its public support of job creation efforts almost exclusively on industrial development. During the 1960's, three separate Boards — the "Vermont Industrial Building Authority," the "Vermont Industrial Park Authority" and the "Vermont Industrial Aid Board" – operated independently of each other to support industrial development and expansion in Vermont through loan guarantees, or financing local development corporations' planning and construction of speculative industrial buildings in industrial parks throughout the state.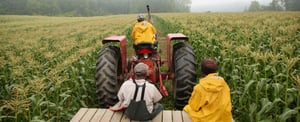 During the 1974 legislative session, the functions of these three boards were merged to create the Authority – originally named the "Vermont Industrial Development Authority (VIDA)" – and $1 million was appropriated to support a continuing industrial development focus. In the last 40 years, that statutory focus has been broadened repeatedly to keep pace with doing business in an ever-changing world. Throughout the years, the Authority has created and adapted financing programs and tools to keep pace with the diversification of Vermont's economic sectors, and maximized available funding for its programs.
VEDA Loans Outstanding 1975 – 2014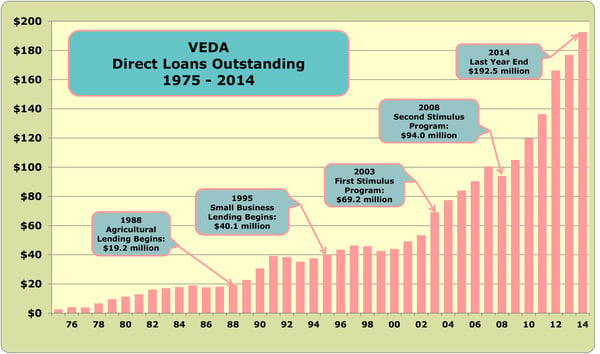 Since its beginnings, VEDA has become a vastly different and more robust organization. The Authority today is a self-funded economic development finance lender, providing loans, loan guarantees and revenue bond financing for all types of business projects, both large and small. It has a staff of 34, and its assets are now in excess of $234 Million.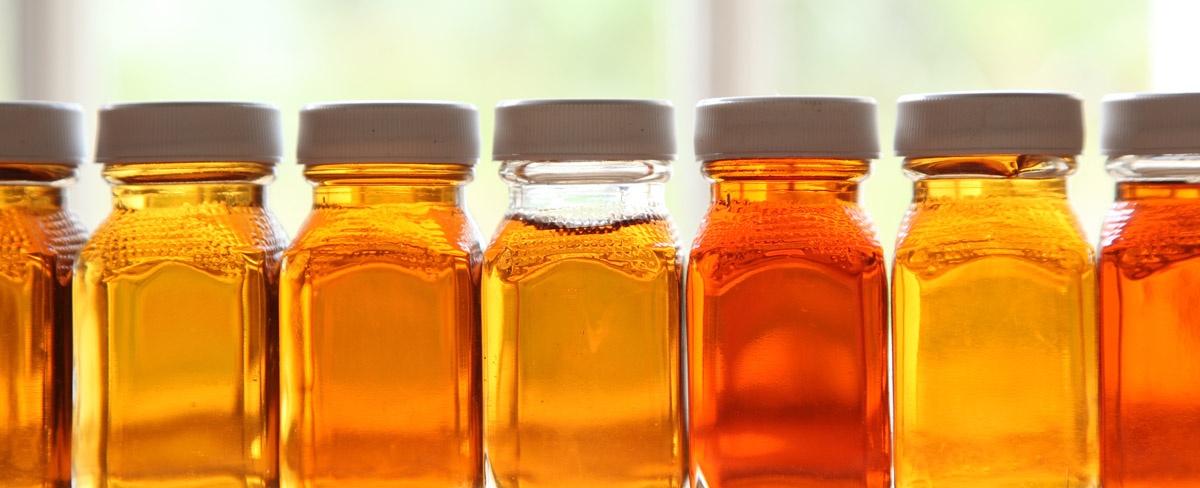 VEDA Financings Approved Since Inception 1975 – 2014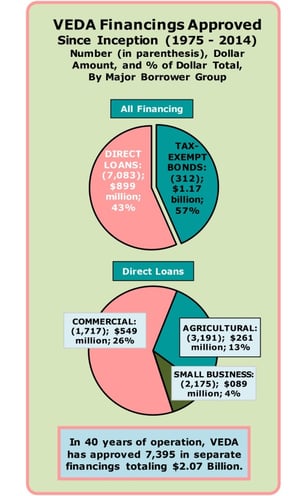 Since inception, VEDA has been called upon to provide innovative and at times, emergency, financing solutions to support the ability of Vermont's commercial and agricultural businesses to grow and thrive. Working in concert with our regional, state and federal partners, as well as our other public sector partners, and our partners from private sector lending institutions, VEDA has:
Provided over $2.07 billion in financings to Vermont businesses and farms;
Made over $78 million in loans to Vermont local and regional development corporations for industrial parks, incubators, and tenanted spec buildings;
Supported Vermont's agricultural sector by making over $261 million in loans to more than 3,000 Vermont farms and agricultural businesses;
Helped bring Vermont's economy through a deep national recession by launching its Economic Recovery and Opportunity Program, offering $69 million in loans at the lowest interest rates in VEDA's history;
Helped Vermont businesses access $1.1 billion in the tax-exempt bond market, including $135 million in tax-exempt Recovery Zone Facility Bonds, through the American Recovery and Reinvestment Act;
Provided over $18 million in emergency resources in 2011 to help businesses and farms recover from the severe damages wrought by Tropical Storm Irene and Vermont's other natural disasters;
Approved over $64 million in small business loans since starting its Small Business Loan Program in 1987; and
Approved over $27.6 million in loans for energy projects.